Top 8 Centralized Exchange Tokens: All You Need To Know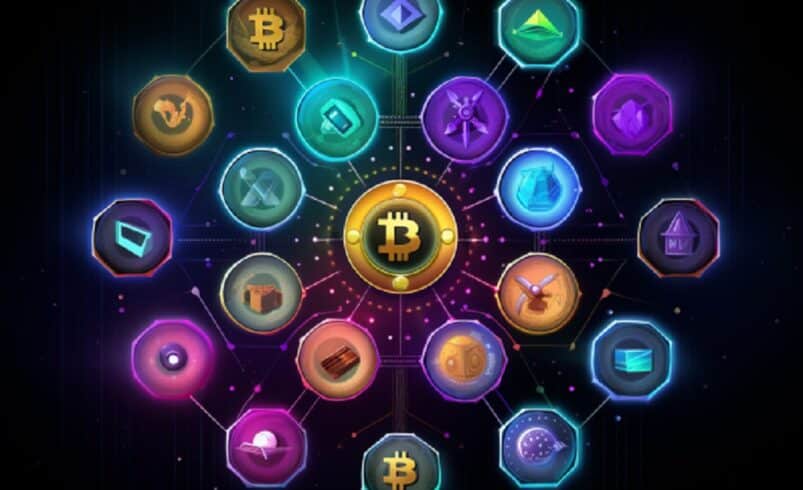 Centralized exchange tokens have become invaluable assets for traders seeking to optimize their experience on trading platforms. This guide introduces eight of the most prominent centralized exchange tokens in 2023, highlighting their benefits and use cases.
Understanding Exchange Tokens?
An exchange token, or a centralized exchange token (CEX token), is a cryptocurrency created by a crypto exchange. These tokens offer various advantages, including reduced trading fees, early access to new coins, and voting rights on platform changes.
Also, they enhance the user experience on exchange platforms. However, it's important to note that the value of exchange tokens may diminish if the exchange is compromised or faces financial instability, as seen in the case of FTT after the FTX collapse.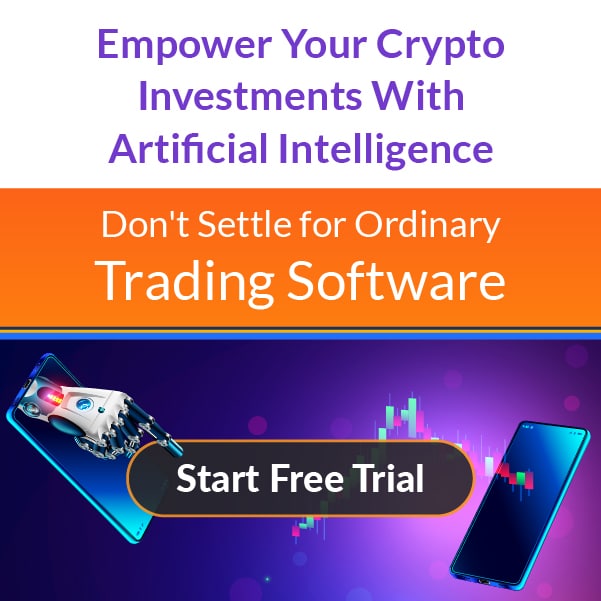 Benefits Of Holding Exchange Tokens
Owning exchange tokens brings a host of advantages.
First, reduced trading fees offer direct savings, enhancing your profitability. These tokens grant you special privileges, such as voting rights and early access to new tokens or platform features, enabling greater influence for holders.
Additionally, bonus rewards from staking or liquidity pools amplify your gains. Furthermore, token holders enjoy premium experiences such as exclusive promotions and enhanced customer support.
Altogether, holding exchange tokens not only optimizes your trading experience but also empowers you within the exchange ecosystem.
Leading Centralized Exchange Tokens
Binance Coin (BNB)
BNB, the native token for the globally acclaimed Binance trading platform, boasts extensive functionality. Beyond trading, BNB also enables investment opportunities for holders via the Binance Launchpad. Its value is enhanced through regular buybacks and burns, illustrating a commitment to bolstering its worth.
INX Token
The INX token offers users on the INX.one platform a 40% reduction in trading fees for activities involving cryptocurrencies and shares. One unique fact about it is that it is a token with an SEC, signifying a high level of trustworthiness.
OKB (OKEx Token)
OKB, issued by the OK Blockchain Foundation and OKX exchange, is the native coin for the OKT Chain. It enables multifaceted utility, notably gas fees for on-chain transactions and unlocking discounts and rewards within the OKX ecosystem.
Holders can seamlessly engage in trading activities while enjoying exclusive benefits.
MX Token
As the powerhouse behind the MEXC trading platform, MX Token provides many privileges. Holders vote on pivotal company decisions and access activities ahead of others, thus actively contributing to the flourishing MEXC ecosystem.
Its deflationary nature underscores its potential for long-term value appreciation.
Bitget Token (BGB)
As the governance token of the Bitget exchange, the BGB token empowers holders with diverse functionalities. They enjoy discounted trading fees, collateral utilization in contract trading, staking, and more. Its foundation on the Ethereum blockchain signals a commitment to technological robustness.
KuCoin Shares (KCS)
KuCoin Shares (KCS) is the symbolic token of the KuCoin exchange. Holders gain access to discounted trading fees, special bonuses, and a share of the exchange's overall trading revenue.
KCS's deflationary mechanism enhances its long-term value proposition.
Bitpanda Ecosystem Token (BEST)
BEST, the native token of Bitpanda, a regulated crypto and securities broker platform in Europe, offers many compelling benefits. Weekly rewards, instant trade bonuses, and amplified staking rewards for BEST token holders boost its appeal. Also, its steady value appreciation underscores Bitpanda's growth trajectory.
GateToken (GT)
GateToken (GT), the native token of the Gate.io exchange, unlocks a suite of premium advantages such as reduced trading fees and early access to new tokens. GT holders enjoy a privileged position. Additionally, GT's scarcity is augmented through strategic buybacks, ensuring sustained value appreciation.
Factors Influencing Token Prices
Several pivotal factors contribute to the fluctuation of token prices within the centralized exchange space. One primary factor is the popularity and user base of an exchange.
Platforms with a large and active user community often witness heightened demand for their native tokens, boosting the prices of such tokens. Moreover, trading volume plays a significant role; higher trading activity necessitates greater token usage, potentially driving prices upward.
Additionally, the unique benefits of specific tokens, such as reduced fees or exclusive privileges, can significantly impact their market value. Regulatory developments and overall market sentiment also influence token prices, prompting fluctuations.
How To Buy Centralized Exchange Tokens
Select an Exchange: Choose the exchange where the token is available, such as Binance, KuCoin, or Coinbase.
Sign Up: Register on the exchange platform and complete KYC if required.
Find Your Token: Locate and navigate to the section where you can purchase the exchange's native token.
Fund Your Wallet: Deposit funds into your exchange account through options like "Buy crypto."
Make the Purchase: Select the number of tokens you want.
Store Safely: Transfer tokens to a personal wallet for added security.
Final Thoughts
Centralized exchange tokens play a pivotal role in enhancing trading experiences. However, understanding their use cases and benefits is crucial for making informed investment decisions in the evolving crypto landscape.
---
TradeZoneCrypto.com offers high-quality content catering to crypto enthusiasts. We're dedicated to providing a platform for crypto companies to enhance their brand exposure. Please note that cryptocurrencies and digital tokens are highly volatile. It's essential to conduct thorough research before making any investment decisions. Some of the posts on this website may be guest posts or paid posts not authored by our team, and their views do not necessarily represent the views of this website. TradeZoneCrypto.com is not responsible for the content, accuracy, quality, advertising, products, or any other content posted on the site.