Top 6 Platforms For Buying Bitcoin With Canadian Dollars: A Beginner's Guide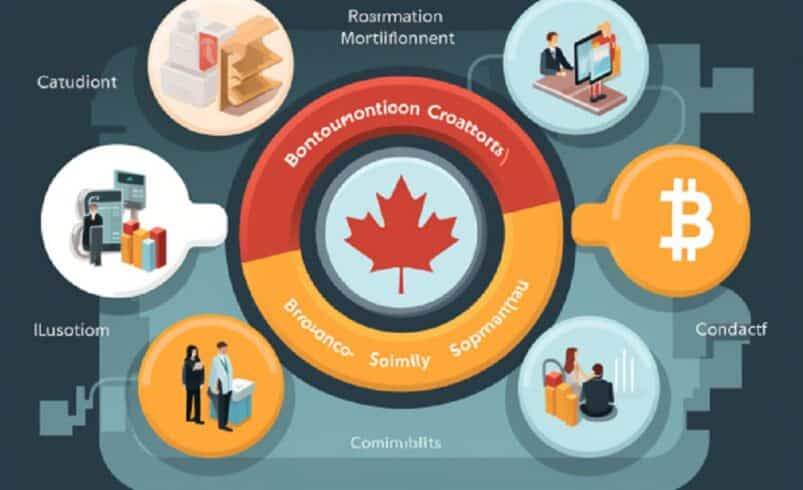 As several prominent cryptocurrency exchanges have departed the Canadian market due to newly imposed regulatory restrictions, the search for reliable platforms to purchase Bitcoin (BTC) with Canadian dollars (CAD) has gained significance. Here's an in-depth exploration of the leading platforms that provide crypto-related services, including BTC purchases in Canada
Proven Platforms For Purchasing BTC With CAD
Coinbase
Coinbase, a widely recognized cryptocurrency exchange, facilitates purchasing, selling, and storing various cryptocurrencies. Fees range from $0.99 to $2.99 for orders between $10 and $200, accompanied by a percentage fee of 1.49% for orders above $200.
Deposit Methods: Interac e-Transfer, Visa/Mastercard debit or credit cards, and PayPal.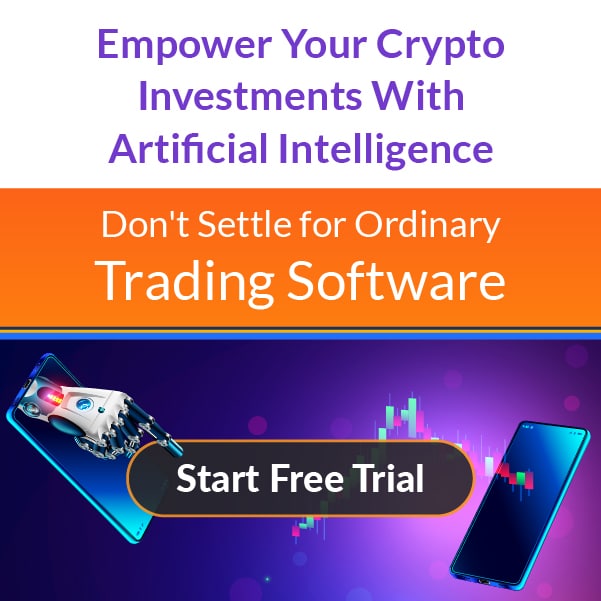 User Experience: Known for reliability and an easy-to-use interface, complemented by educational resources tailored for beginners entering the crypto space.
Wealthsimple
This fintech company offers investment products and services, including robo-advisory platforms and commission-free trading of stocks, ETFs, and cryptocurrencies. Fees vary based on the client's tier.
Deposit Methods: Allows linked bank accounts, Interac e-Transfer, Visa/Mastercard, direct deposits, and wire transfers.
User Experience: Mixed reviews on customer support; sleek design and user-friendly interface cater to novice investors.
Bitbuy
This platform prioritizes secure and user-friendly transactions for Bitcoin and other cryptocurrencies.
Fees: Charges a 2% fee for Express trade and offers variable fees (0-2% maker fee and 0.1-2% taker fee) for Pro trade.
Deposit Methods: Provides various deposit options, including bank transfers and a mobile app interface.
It has two distinct interfaces catering to different experience levels: positive feedback on customer support and app usability.
VirgoCX
This exchange provides an intuitive trading experience for a diverse customer base. It offers zero trading fees for buying and selling crypto assets but additional credit/debit card transaction charges.
Deposit Methods: Offers various options, including cards and bank transfers.
Also, it provides multilingual 24/7 support, a streamlined web interface, and a user-friendly mobile app.
Bitcoin Well
It allows buying/selling bitcoin via ATMs and online transactions with Interac e-Transfer and charges a 0.5% trading fee but no withdrawal or account fees.
Deposit Methods: Cash through ATMs, Interac e-Transfer, facilitated larger transactions with bitcoin specialists.
User Experience: Acclaimed customer support, beginner-friendly interface, and straightforward verification process.
Newton
It emphasizes ease of access for Canadians to purchase crypto. Fees are typically between 1% and 1.5% spread on trades, with no direct trading fees for Interac e-Transfer transactions.
User Experience: Excellent customer support and user-friendly web and iOS app interfaces.
Choosing A Platform In Canada
When navigating this diverse market, several crucial factors demand consideration before selecting a platform to buy Bitcoin in Canadian dollars:
Security Measures
Security forms the bedrock of any reliable cryptocurrency platform. Prioritize platforms with robust security protocols, including two-factor authentication (2FA), cold storage solutions for funds, and encryption mechanisms.
Also, look for platforms that adhere to stringent regulatory standards and possess a track record of safeguarding users' assets against cyber threats and breaches.
Regulatory Compliance
Opt for platforms compliant with local regulations enforced by regulatory bodies like the Financial Transactions and Reports Analysis Centre of Canada (FINTRAC). Compliance instills trust and enhances a secure and transparent trading environment.
User Experience And Interface
A user-friendly interface is pivotal, especially for novice investors. Look for platforms with intuitive designs, seamless navigation, and comprehensive guides or educational resources.
Available Features And Offerings
Assess the platform's suite of services beyond buying and selling. Some platforms offer additional features like staking, yield farming, or even access to initial coin offerings (ICOs) or pre-sales.
Consider your investment objectives; if you seek specific functionalities such as margin trading, futures, or advanced analytics tools, choose platforms catering to those requirements.
Fee Structures
Understanding the fee structure is imperative to making informed investment decisions. Evaluate transaction fees, deposit and withdrawal charges, and any additional costs.
Determine whether the fees are worth it based on the platform's features, reliability, and security measures.
Customer Support
Reliable customer support is invaluable, especially during unforeseen technical glitches or urgent queries. Look for platforms providing multichannel support, including live chat, email, and phone support, ideally available 24/7 to address any concerns promptly.
Reputation And Reliability
Research the platform's reputation within the crypto community. Explore online reviews, forums, and social media discussions to gauge user experiences and any potential red flags.
Platforms with a solid track record of reliability, uptime, and transparent operations generally inspire more confidence.
Range Of Cryptocurrencies
Consider the variety of cryptocurrencies offered by the platform. While Bitcoin (BTC) might be the primary focus, assess if the platform supports other digital assets.
Diversification of opportunities is essential for investors looking beyond Bitcoin to explore alternative cryptocurrencies (altcoins).
Platform Type
Distinguish between exchanges, brokers, and payment services. Exchanges facilitate peer-to-peer trading, brokers offer brokerage services, and payment services cater to straightforward purchases. Thus, choose a platform aligned with your intended objectives—trading, investment, or simple crypto purchases.
By carefully assessing these factors and aligning them with your investment goals, risk tolerance, and preferred user experience, you can confidently select a suitable platform in Canada to buy Bitcoin with Canadian dollars.
---
TradeZoneCrypto.com offers high-quality content catering to crypto enthusiasts. We're dedicated to providing a platform for crypto companies to enhance their brand exposure. Please note that cryptocurrencies and digital tokens are highly volatile. It's essential to conduct thorough research before making any investment decisions. Some of the posts on this website may be guest posts or paid posts not authored by our team, and their views do not necessarily represent the views of this website. TradeZoneCrypto.com is not responsible for the content, accuracy, quality, advertising, products, or any other content posted on the site.