SHIB Tokens: A Comprehensive Guide To The Top Shiba Inu Wallets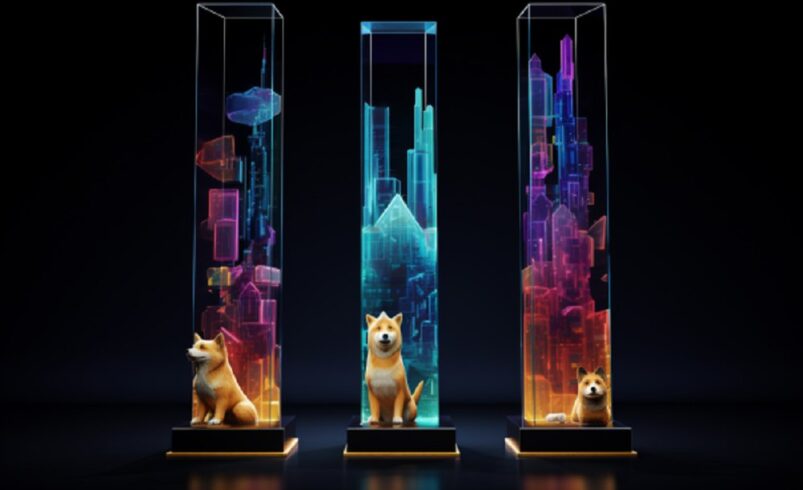 One crucial decision before every new member of the SHIB Army is to know which wallet they should trust with their crypto assets. The right choice can mean the difference between secure exploration and potential loss to cyber threats.
This guide thoroughly analyzes the top crypto wallets suitable for SHIB tokens.
Critical Considerations For Your SHIB Wallet
When it comes to selecting an ideal SHIB wallet, several crucial factors come into play: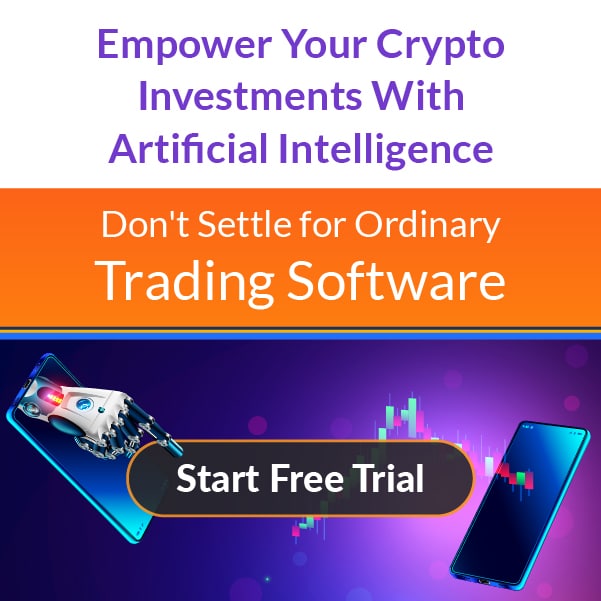 Security: Robust features like advanced encryption, two-factor authentication, and cold storage form the fortress against cyber threats. The choice of wallet must instil confidence in safeguarding your SHIB assets.
Shibarium Support: As Shiba Inu matures, support for Shibarium, the project's Layer 2 network, becomes imperative. A wallet that seamlessly integrates with this evolving ecosystem opens the door to a broader range of possibilities.
User Interface: Intuitiveness is vital to user satisfaction. A wallet's interface should be user-friendly, ensuring both novices and experts can efficiently manage their assets, from executing trades to reviewing transaction histories.
Compatibility: The versatility of a wallet across devices and operating systems greatly influences user experience. A wallet compatible with Android, iOS, Windows, or Linux offers the flexibility to manage SHIB tokens seamlessly.
Customer Support: The complexity of Shiba Inu wallets demands responsive customer support. Knowing that a dedicated team is available to address queries or concerns provides invaluable peace of mind.
Additional Features: A feature-rich wallet adds significant value beyond storage. Staking opportunities, multi-currency support, and integration with DeFi applications enhance the utility of your Shiba Inu wallet.
Ultimately, the right SHIB wallet aligns with your individual needs and investment objectives for long-term or short-term gains.
In-Depth Analysis Of Top Shiba Inu Wallets
Having delved into the critical considerations, here are the leading SHIB wallets:
Ledger
As the vanguard of cryptocurrency security, Ledger stands as an impregnable fortress for your Shiba Inu tokens. Employing cold storage for private key protection erects a formidable barrier against cyber-attacks.
The forthcoming Shibarium support further solidifies its position as an all-encompassing solution for the SHIB Army. Despite its advanced security features, Ledger has a user-friendly interface through its Live software, ensuring seamless SHIB token management.
Advantages
Unyielding security features and cold storage
Anticipated support for Shibarium
Intuitive UI for straightforward SHIB token management
In-wallet Shiba Inu purchases, streamlining the process
Availability of Ledger Live app on Google Play and Apple App Store
Limitations
Ledger wallets may incur costs, particularly when compared to free software alternatives.
Rabby
Though not widely popular, Rabby carves a niche in the crypto wallet sphere by offering a balance of convenience and security tailored for the modern crypto enthusiast. The platform's intuitive interface ensures effortless navigation and management of SHIB assets, with transaction details in plain language.
Rabby's automatic connection to Shibarium and EVM networks caters to DeFi and dApp users, providing a seamless bridge between Ethereum and Shibarium.
Advantages
Supports Shibarium and all EVM networks, showcasing adaptability
Translates blockchain data for user comprehension, enhancing security
Boasts robust security features, safeguarding SHIB assets
Completely free to use and install, offering accessibility
Limitations
Currently available as a desktop and browser extension, with a mobile wallet in development.
Atomic Wallet
Embracing a simplistic buy-and-hold philosophy, Atomic Wallet caters to Shiba Inu holders seeking a straightforward approach to their crypto journey. Besides SHIB tokens, Atomic Wallet supports over 300 crypto assets, transforming it into a comprehensive platform for diverse cryptocurrency management.
The built-in token swap feature streamlines trading within the wallet. Advanced encryption protocols fortify your SHIB tokens and other assets against potential threats, while hands-free staking options empower users to generate passive income.
Advantages
Simplified UI tailored for beginners, ensuring ease of use
Facilitates in-app Shiba Inu coin purchases, enhancing convenience
Accessible on Desktop, Android, and iOS platforms, maximizing availability
Boasts dedicated customer support for swift issue resolution
Limitations
Lacks support for dApp integration, potentially limiting exploration within the broader Shiba Inu ecosystem.
Making Your Choice
Remember, your ideal SHIB wallet should align with your unique needs and investment goals. Consider your priorities, such as security, user-friendliness, or additional features. Nevertheless, remember that you can always switch wallets by importing your seed phrase.
Ensure you do the following before deciding on your next SHIB wallet:
Personal Selection: The choice of a SHIB wallet is an individual decision. Consider your specific requirements and preferences, whether it's prioritizing top-notch security, a user-friendly interface, or access to additional features like staking.
Seed Phrase Import: It's important to note that after creating a wallet, users can import their seed phrase into another provider's software. If your priorities change or you find a wallet that better suits your needs, you can easily switch without losing access to your assets.
Exploratory Approach: Given the diverse range of options available, it's worth exploring multiple SHIB wallets to find the one that resonates most with your goals and preferences. This might involve testing various wallets to assess which aligns best with your crypto journey.
---
TradeZoneCrypto.com offers high-quality content catering to crypto enthusiasts. We're dedicated to providing a platform for crypto companies to enhance their brand exposure. Please note that cryptocurrencies and digital tokens are highly volatile. It's essential to conduct thorough research before making any investment decisions. Some of the posts on this website may be guest posts or paid posts not authored by our team, and their views do not necessarily represent the views of this website. TradeZoneCrypto.com is not responsible for the content, accuracy, quality, advertising, products, or any other content posted on the site.